Launch Your IT Career with a Computer Science Degree!
Train here. Work anywhere. This is a flexible career path with opportunity for remote work, travel and everything in-between. Technology is fundamental to business operations across all industries, and a computer science degree can increase your value to employers, no matter the industry you work in.
Our Computer Science degree sets students up to transfer to any four-year public Oregon university, paving the way for them to get into high-paying jobs as software developers, cybersecurity analysts and more. You don't need a background in computers to take our classes. We offer hands-on experience and internships, providing you the foundation to jump into this high-demand industry. Southwestern's small classes mean you get personalized instruction directly from your professor, and you can study full-time, part-time or online—whatever fits your life.
Save Money
Tuition & fees at Southwestern are half that of major state universities.
Need help with costs?
Ask about possible support through SNAP Training & Employment Program (STEP)
Specific overview, class descriptions and courses you'll take for each degree/certificate.
Technology is fundamental to business
operations across all industries
For every two cybersecurity jobs
that are filled one sits empty
Our SWOCC Foundation awards
$200,000+ a year in scholarships
"Right after graduating I landed a job locally. The knowledge and experience gained during the program helped me to move up in my career quickly. I'm managing the deployment of over 300 new devices during a transition to a new robust healthcare system. It takes a lot of hard work and perseverance to graduate from college and that is what is required to be successful in the technology field."
–Tommy Nguyen, Graduate
JOB INFO
$109,000 is the average annual wage for Software Developers and Information Security Analysts.
For every two cybersecurity jobs that are filled, one sits empty due to a shortage of skilled people.
More than one out of every 20 open jobs in the U.S. is a cybersecurity job.
Source: Oregon Employment Department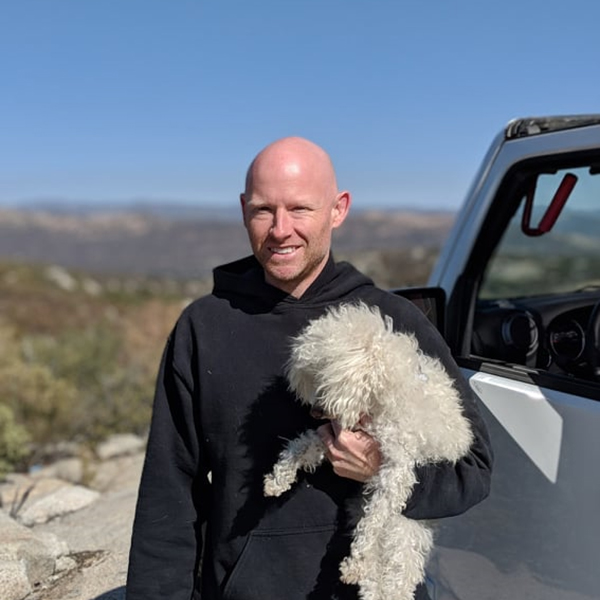 Jamie Mason grew up in Georgia and went straight into the military after completing an electrical engineering degree at Georgia Tech. He served in the Navy in varying roles as a submarine officer, project manager for many IT projects, Instructor at the Navy's Engineering Duty Officer School, and program manager for two cybersecurity-related programs. He also completed graduate degrees in Systems Engineering, Operations Research, and Engineering Management. Jamie retired from the Navy in 2021 and decided to focus full time on what he loved best in his Navy career: learning and teaching. He relocated to Curry County and started his new career at the College, where he is currently Assistant Professor of Computer Science. In his free time, Jamie enjoys traveling, exploring the great outdoors, reading, sailing, and working on home improvement projects.